Ahoy there, kiddies! Did everyone have a fun Saint Patrick's Day? Did you get your fill of beer, and boiled root vegetables?
Today for my Wonky Creature Feature I will be interviewing the very talented literary artist, Addy of
Compendium Collages
! Her work is absolutely stunning, bringing the pages of old books back to life, each collage is truly one of a kind. And every time you hold one of her pieces, you are instantly sent back to remembering the time you held that same book if your hands, and read those same pages. Art and nostalgia at its finest!
First off, tell me a little about yourself.
my name is Addy and I live in the town of Conway located amongst the beautiful White Mountains of New Hampshire. My most time consuming hobbies would be reading, playing banjolele, and photography, but I also enjoy sewing, thrift shopping, baking, and as many folk and bluegrass concerts as budget allows. I have a cat named Dorian Gray who will probably be the death of me.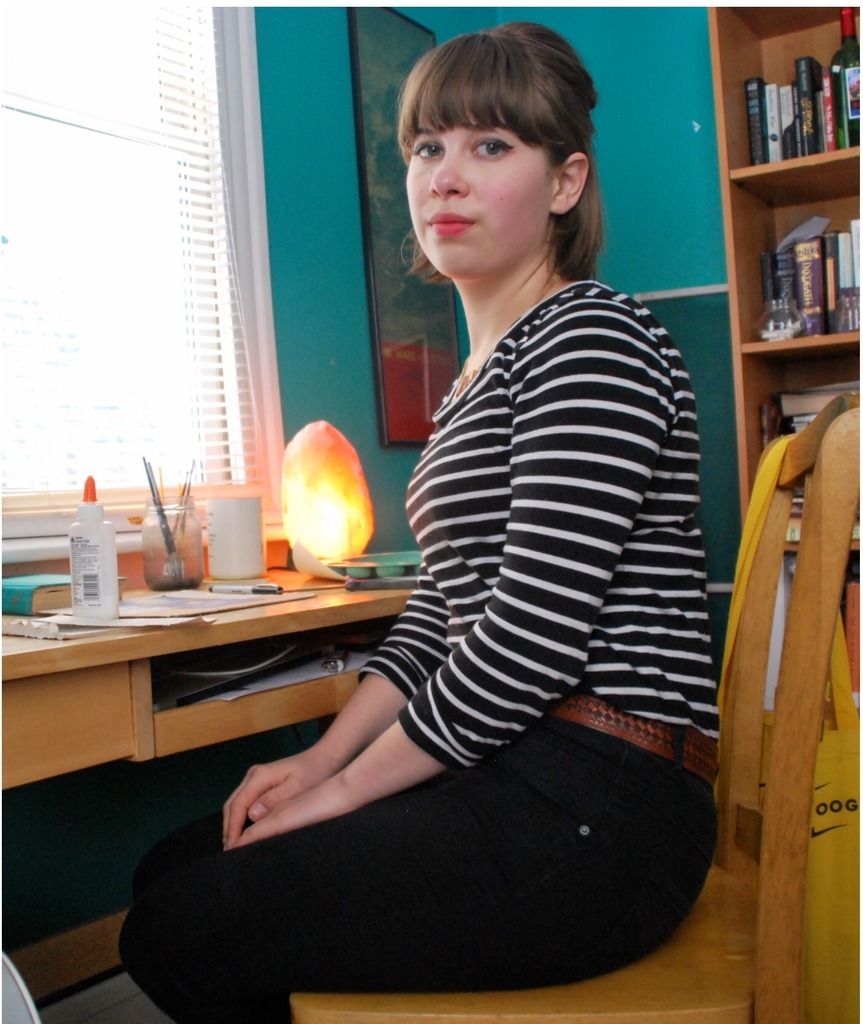 And what is it that you make?
I make collages out of vintage paperbacks. It started with a copy of The Great Gatsby that was falling apart, and needing a graduation gift for my friend Maddie. I took what I thought were the most poetic and poignant phrases from the book and glued it all together in hopes for it to become a piece of art. I enjoyed making it so much I decided to try again, and then when I sold 3 at a booth in Portland I decided to start a shop. So here I am.
Which of your items do you feel you relate to the most?
I've kept the second collage I ever made. It's of a book by JM Barrie called The Little Minister, in which a minister proceeds
to fall in love
with a gypsy. The story is not only about their forbidden feelings but also about not being afraid of your emotions. I've become quite attached to the words on my wall and I don't think I could sell it. It also symbolizes my efforts towards my business in a way, and reminds me to keep working at it.
What would you like to see the new year bring to your business?
I'd like to simply get my shop and my artwork on the map. Which means I should really be working on a collage right now...
If your life were a book, which one would it be?
If my life were a book I'd be in The Great Gatsby, so I could tell Nick those people were a waste of his time all along and steal him away for myself...For real, I think if I could live in a book it would be Pattie Boyd's autobiography, as uncreative as that is, just so I could transport back in time and see the Beatles all together.
Thank you so much to Addy for taking the time to share her story! If you would like to see more of her work, you can find her around the interwebs here: Shop
Facebook