Congrats, kiddies, you have officially survived week two of 2015! By now the holiday bliss is probably wearing off, students are back to school, others are back at work, and we are all just trying to stay warm through the cold months.
What better way to brighten up winter days than to add some extra splashes of color to your life.
For today's Wonky Creature Feature, I interviewed the very talented artist, Princess Mia, creative mastermind behind
The Art of Princess M
.
First off, tell me a little about yourself.
My name is Princess M and I am a professional artist. My real name is Princess Mia (Mia is my last name) but since Princess Mia is a character in a book and movie, I didn't want to create confusion. I am from California and my hobbies are making art, nunchaku, collecting video games and cooking.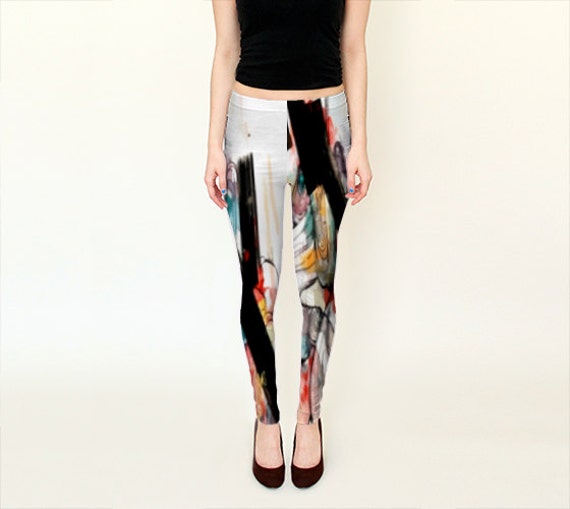 Art Print Leggings available here.
What is it that you make?
I make pop surreal, psychedelic art pieces of human and animals using watercolor paint and black pen ink. At times I use mix media in my work from magazines but those are times when I feel like exploring new medium.
Which of your pieces do you relate to the most?
My new piece of artwork " Call Fiona" It kinda represents me and how I grew as a person. I was very anti social and sheltered before until I met my best friend in the 6th grade. I never wanted to do anything, but because she was so out going, I became out going.
"Call Fiona" available here.
The person in the picture is suppose to represent me in a way. The graffiti like crown on her head represents her mark on me. I would have never done a lot of things in my life If I never met her
What would you like to see 2015 bring for your business?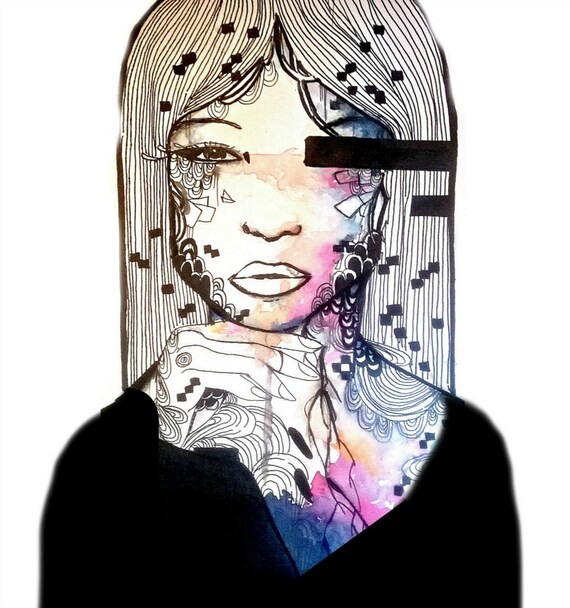 The feeling of more success and to see me grow as an artist. To be honest 2014 left me very very depressed about life and I felt like I was going no where.. so I hope I wont feel this way this year.
If you could be any mythological creature, what would you be?
A very sophisticated Chimera (one that drinks tea with it's snake tail)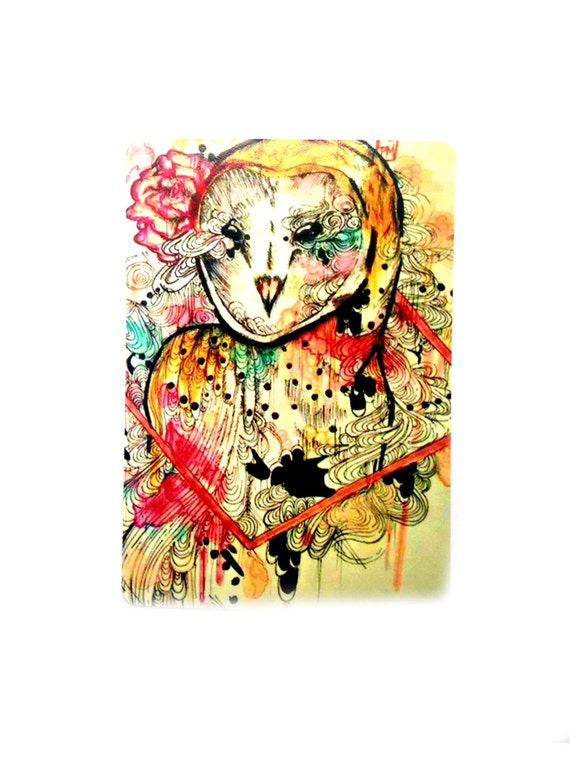 And lastly, if you could collaborate with any artist, dead or alive,
who would it be?
My future me. That would be cool
To see more of Princess' art, and learn more about her, you can find her on the web at:
Website
Etsy
Facebook
Twitter
Instagram